The Foundation
Peter's Sunny Day Foundation was created by the family and friends of Peter Kurncz IV to honor his legacy by supporting the families of children bravely fighting cancer. The mission of the foundation is to create more 'Sunny Days' for the families with more time spent making precious memories and less time spent dealing with worries and stress. The foundation works to offer reprieve from the demands of everyday life for parents while giving the children much needed distractions from their battle with cancer in the form of gifts and special experiences.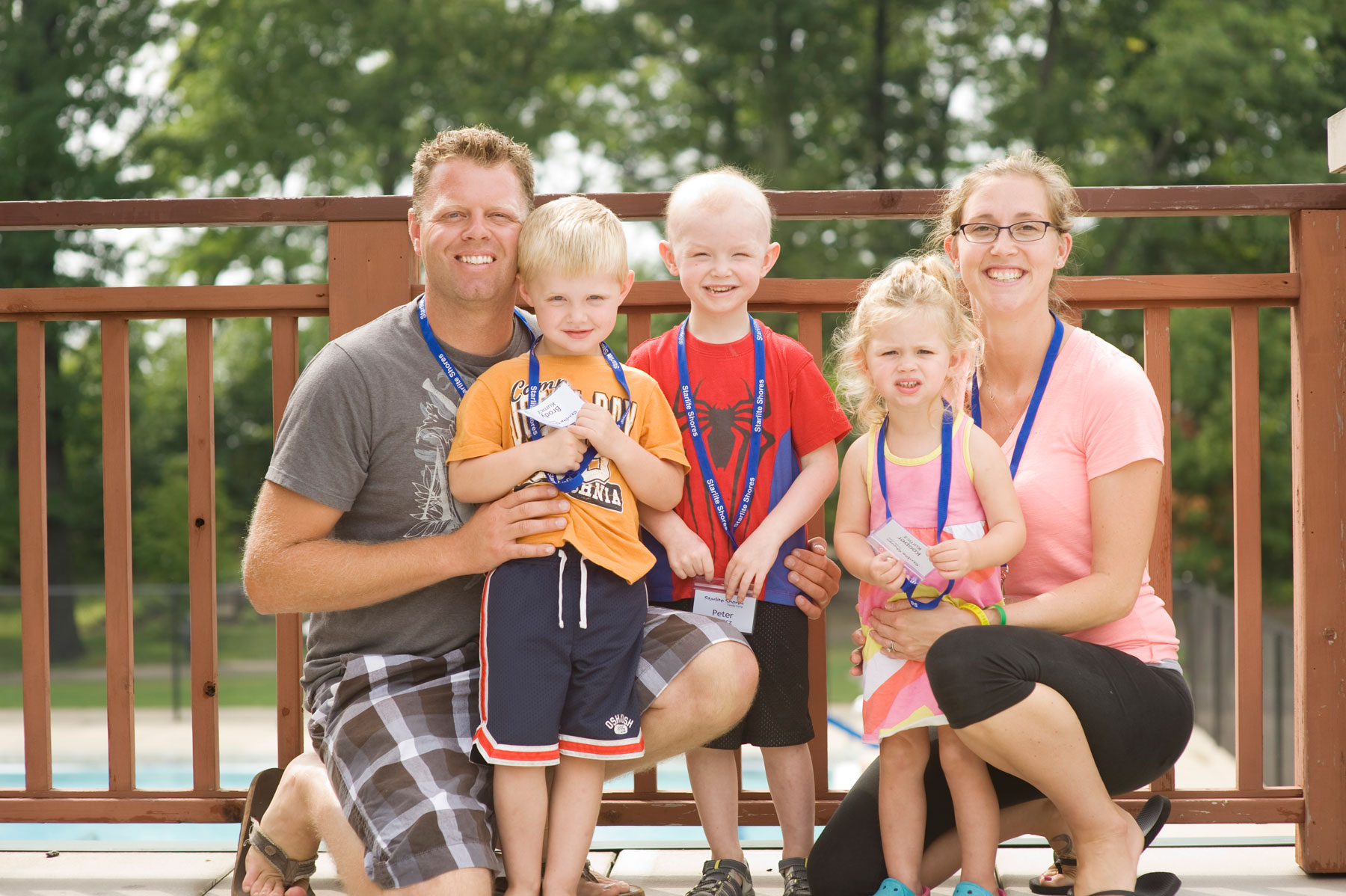 Peter's Story
Peter Julius Kurncz, IV, the son of Pete and Stacey, was born on May 8 th , 2009 in St. Johns, Michigan. Pete and Stacey's first son Peter loved preparing for his role as the diary farm's 4 th generation by tending to the cattle with his dad and grandpa. Peter was such a ball of energy spending most of his time playing outdoors, doing arts and crafts, and making (and eating!) cookies with friends, cousins, and his best buddy Brody, his younger brother born not long after him in September of 2010. Peter loved the outdoors and would often wake up in the mornings proclaiming, "it's a sunny day!" knowing, if it truly was, he would be able to go outside and play.
One cold Michigan day in February 2012, Peter was diagnosed with Medulloblastoma, a rare form of brain cancer, and he went from being a fun-loving, care-free toddler to becoming a pediatric cancer patient, but he always remained courageous. Throughout the years of fighting cancer, Peter continued saying "it's a sunny day!" daily and in doing that he inspired everyone praying for him to focus on the good in each and every day. While finishing one of his many chemotherapy treatments at C.S. Mott Children's Hospital at the University of Michigan, his little sister Kooper was born just down the hall on May 9 th , 2012, the day after Peter's 3rd birthday. Peter took his big brother status very seriously; he deeply loved and truly was the protector of his little siblings. Peter fought bravely for three and a half years, but in June of 2015, Peter went to Heaven at the tender age of 6 years old.
Peter's parents, family, and friends honor him through the Sunny Day Foundation by supporting families and children who are still bravely fighting cancer. The foundation works to ease the financial burdens for families who are focused on their child's battle with cancer and spending precious time with their child. The mission of the Sunny Day Foundation is to provide respite from the everyday demands of life (bills, mortgage, work, household chores) so that families can better focus on providing the best care for their child. By lessening the burdens of everyday life, families have more time to make memories they will cherish forever. Please help the Sunny Day Foundation make many more Sunny Days for the families in the fight against cancer by donating and honoring Peter's legacy.
We Need Your Help
Donate today and help children, like Peter, and their families who are still fighting cancer.
Donate